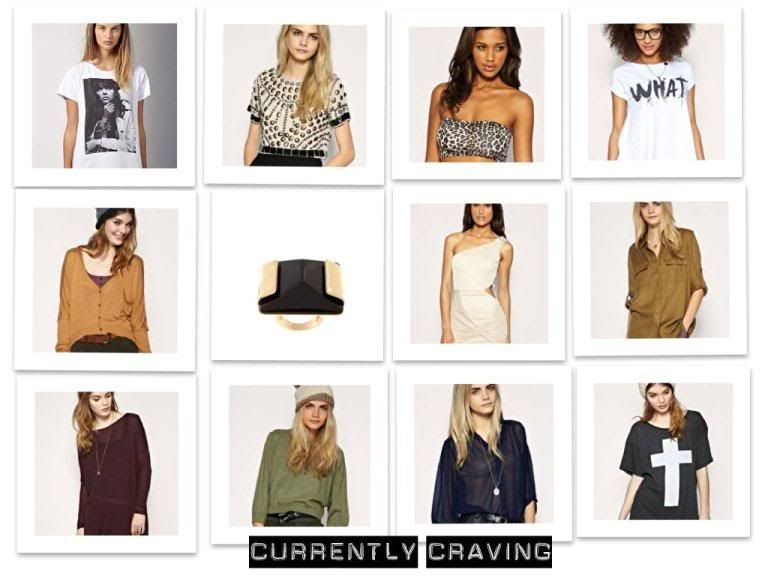 Anna Karina printed tee, embellished crop tops, leo anything leo mainly the crop trop, more printed tees, boxy mustard cardigan, gem focused rings, the party dress, Grecian? Lurex? Tell me no. camel military shirts, more skinny boxes, sheer shirt, and the formidable cross tee. All asos.
In other and more exciting news I have three job interviews lined up, next, sainsburys and waterstones, after a spurt of optimism and proactivess on Monday wish me luck! I just need to money to buy stuff.
I havent posted any pictures recently because my camera ran out of battery, so i went to poundland yesterday and picked up 12 batteries, with 5 shots i needed to change the batteries! needless to say not happy but i guess thats whats happen when you go to poundland. quality isn't the priority.