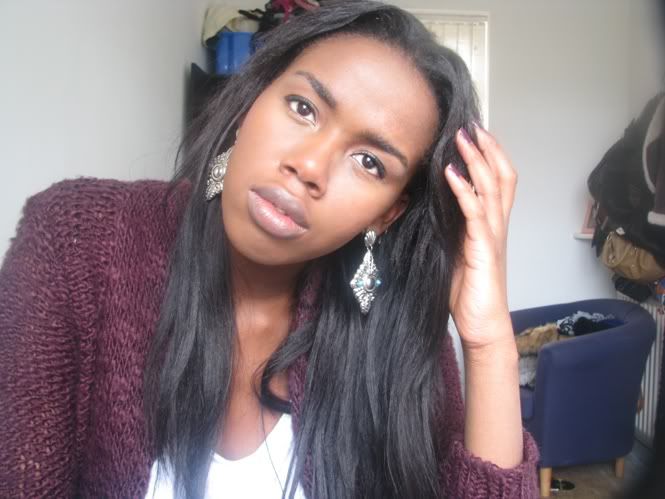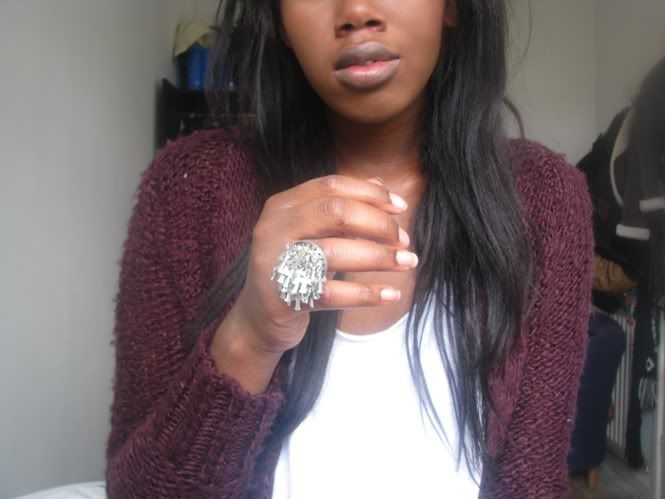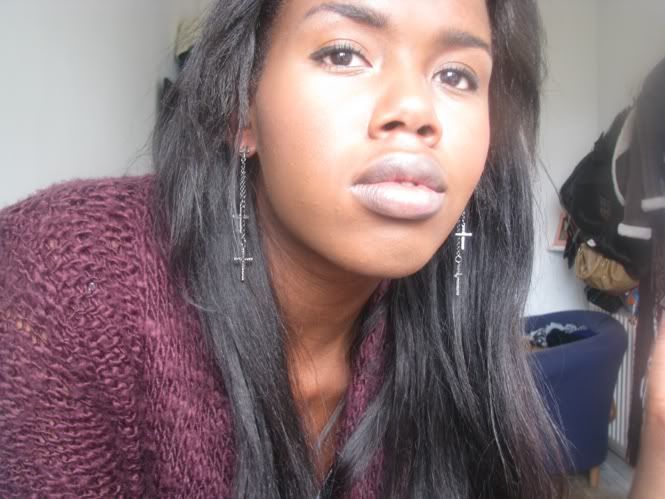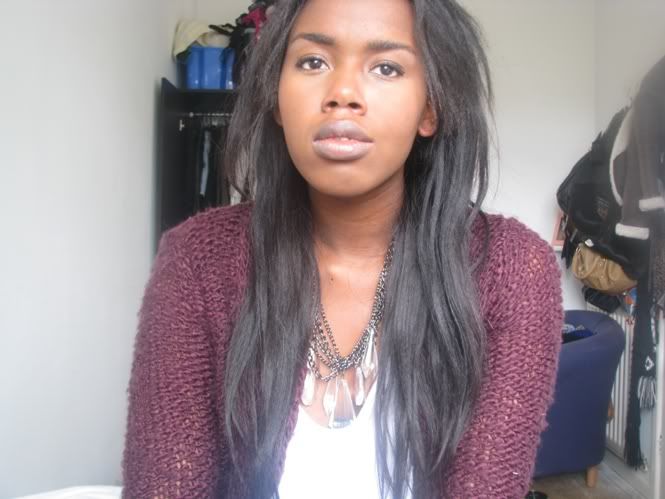 earrings - vintage £1/ ring - new look con£1/ earrings - tammygirl £1/ necklace - new look con £2
Finally a post ! just wanted to show you all jewellery this week. Sometimes I look boring so jewellery is key. It is imperative I buy it cheap, because I look everything! This were all bought on sale. I bought the past week. I seem to be in love with crosses at the moment and silver.
The necklace reminds me of prada glory..
I finally got my hair done again, apologies it looks crap, I haven't straightened my leave out, i rarely do. Heat = hair damage, im giving in to the hype.
Last night I went to a frock swap at an old people's home with my bf's mum, it was good I went with 5 items and came back with 11 but I'll update on some of those later. The earrings are from there and i fell in love, they are glorious tacky and the blue beads and silver marry perfectly. The cardigan is from there to, its a warm aubergine and matches my nail colour.... which is only on one hand..