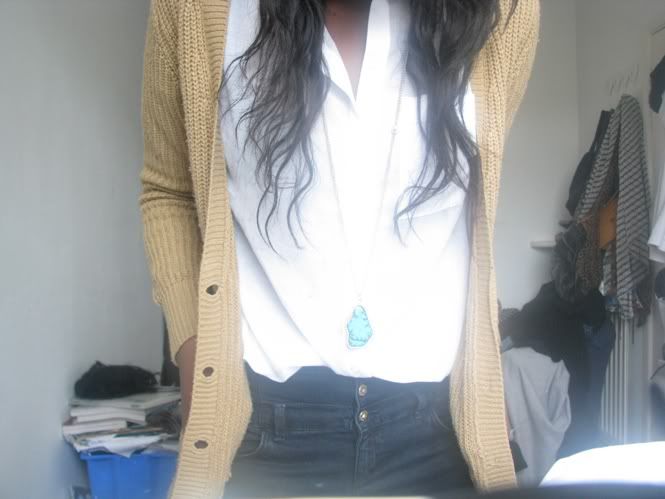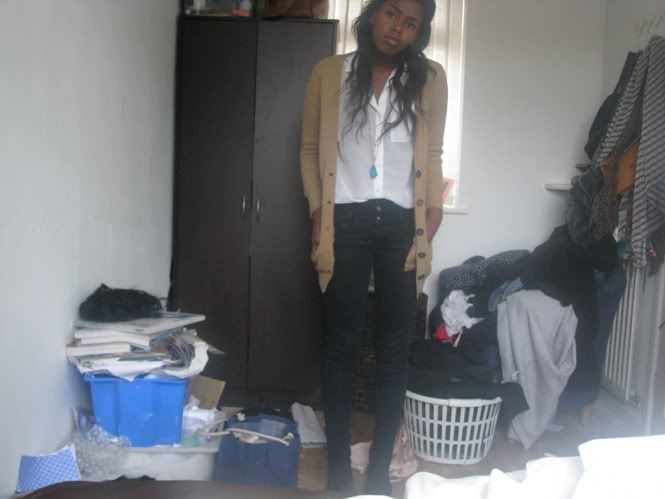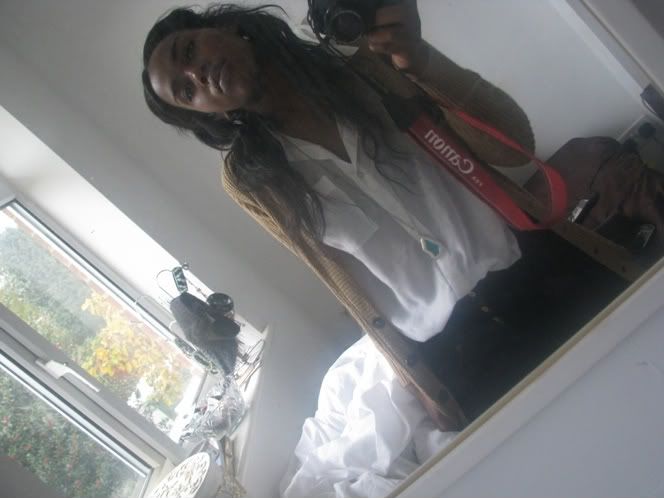 shirt - h&m, necklace - h&m, cardigan - primark, high waisted jeans - topshop(bf)
today i lost my debit card and made a horrible curry, but tonight i will try making cupcakes, im sat in my pj suit. yes pj suit. consisting of a fleece hoodie and matching jogger. i wear it everynight, its keeps me so warm, although i have been in this since half 3. yes, i will tidy my room.
all the stuff on the left is my old school books, all the stuff in the chair is clothes and in the laundry basket, i have so many clothes, i may blog sale or ebay.