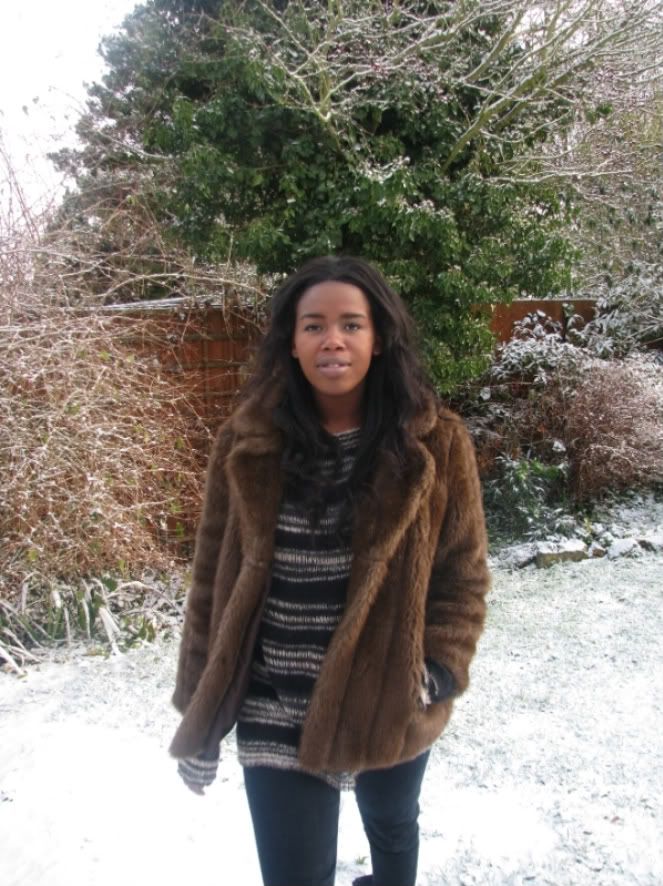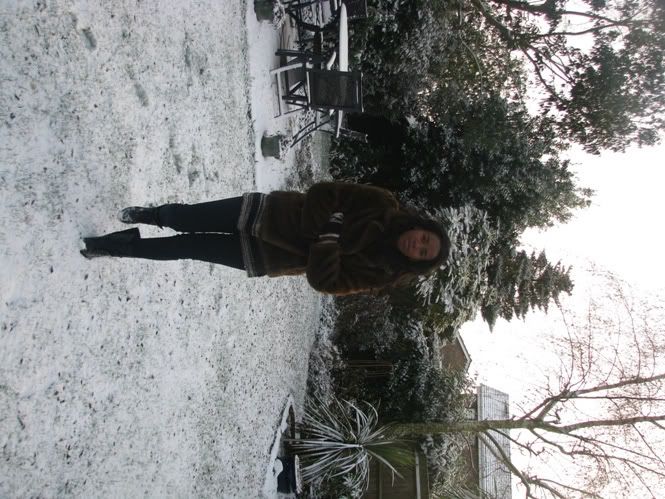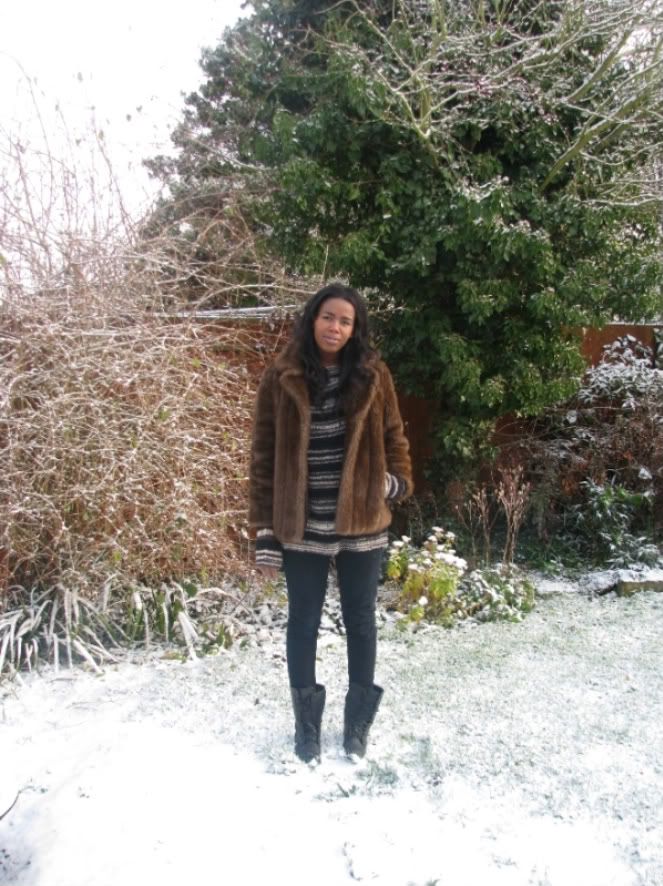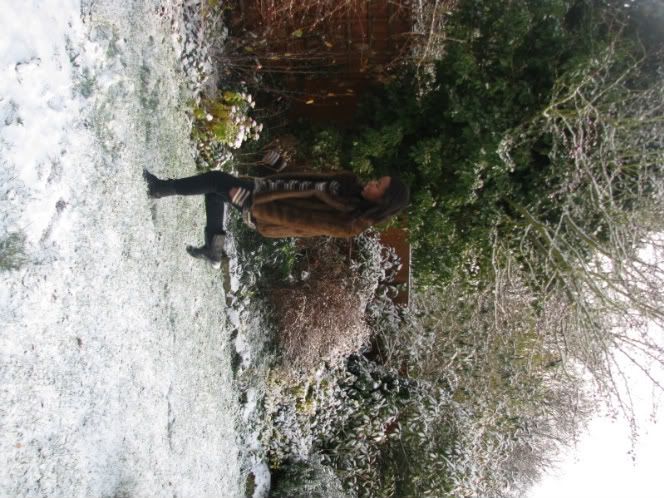 faux fur - thrift/ jumper - tesco/ jeans - primark/ boots tesco
think knitwear. think rodarte. think sid. think topshop. and think.... tesco
That's wear this beauty of a jumper comes from, different colours; different textures, different proportions; cobweb knit; could you ask for more ?
I saw it on my lunch break from work, then I had chips in the cafe alone (shine a light), and then after work I came and conquered much to the annoyance of my bf. 16 pounds spent well. Whilst there I saw many other nice things; heeled hiking boots; lace up wedges; cobweb cardigans; floral and leo print harems, round every corner I was able to find some I covet and in the coming weeks I think i'll be sure to pick up some item. Three weeks ago I was in desperate need of boots. We all know how desperatation feels, so I picked up these boots or a mere £18.
otherwise; my boyfriend was kind enough to take these pictures, and yes it is still winter...