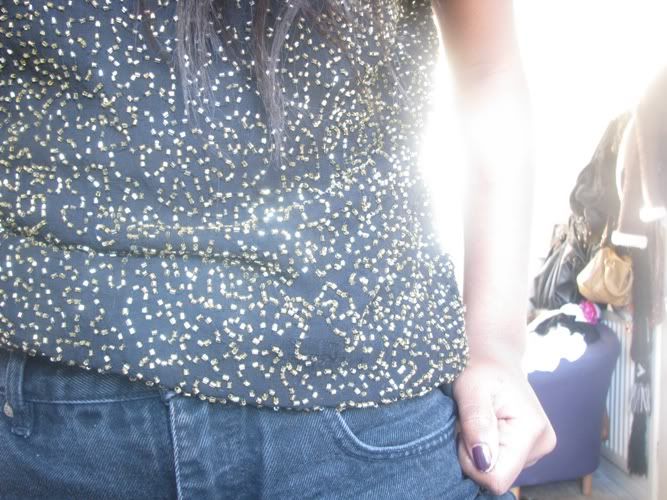 top - topshop(borrowed)/ shorts - thrift
I took these yesterday to show you this amazing top, I borrowed it from a friend with an AMAZING wardrobe, and you know what? she hadn't even worn it just, i thought it was gorgeous, i love the embellishment and the bugle bead detailing it amazing. I need my own!
I mentioned a coule of weeks ago I went to a jumble sale, these shorts are just part of the fruit of my labour they were diyed from trousers, but even still, they were only 25p. I managed to get some in white and blue denim. All whilst the bf sat in the car, dont worry I tell my self it better that way..
I finally have some pictures of my room but today I'm off to see Harry Potter!