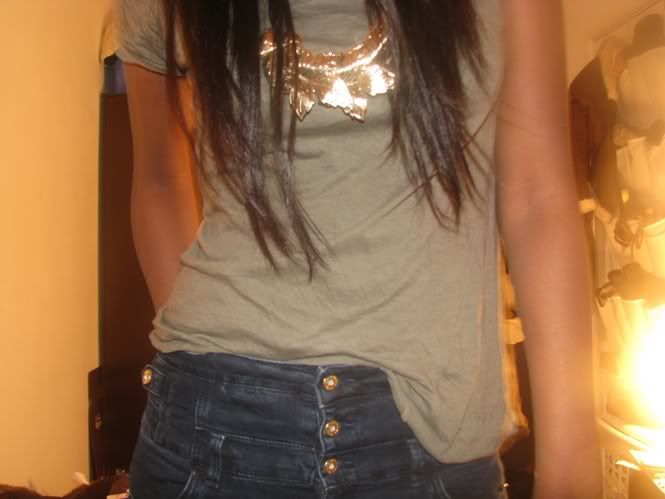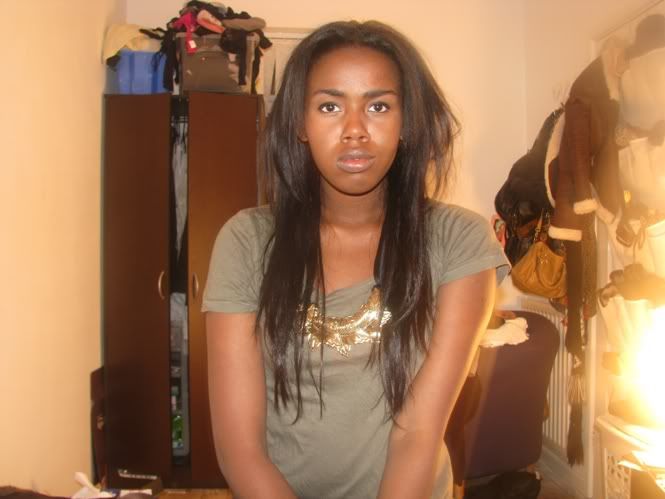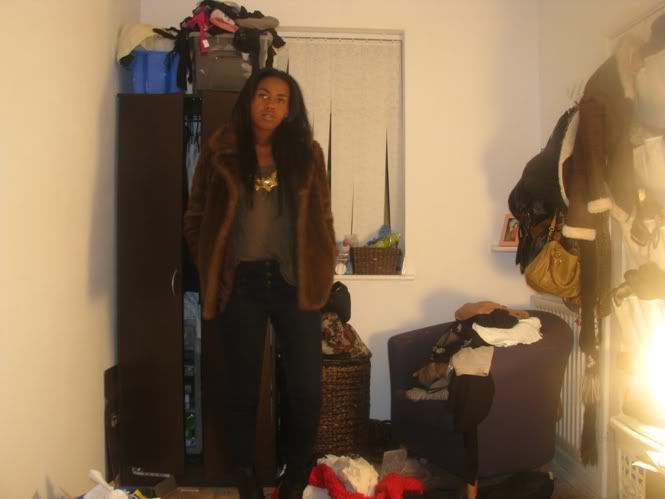 necklace - new look con/ top - topshop/ jeans - topshop/ faux fur - thrift/ boots - tesco
The top is all I got from the last Topshop, its khaki and comfortable. needs must. Plus i just couldn't find anything nice. This is a necklace i bought with all from the last post; it was only £2, ive been wearing it quite alot, it has black ribbons so its a bib necklace. I look crazy...
I took this last night before I went to see my boyfriend, and then go to the gym, im turning into a pudding. An actual pudding, so I'm trying to get fitter so I'm less pudding like. Which means more gymming and more walking and may even include a lower rate of consumption. I promise nothing.
So really I should have posted these last night but I went to bed at like 10. Yeah, I know. But whilst I'm writing this I really should be filling in personal details - I got a job at Next and this has to be in this morning;
finding suitable recipes - my boyfriend and I are cooking dinner for his parents tonights; locating room inspiration - my boyfriend moves into a house in 2 weeks times, so we are decorating and going to Ikea this afternoon. All in the
next
hour, excuse the pun.
enjoy your day