then no one will love you, feeling a bit down today, so i braced myself and did what any other human would do, avoided mirrors and went shopping, not clothes shopping i always feel like clothes shopping makes you feel worse well me at least. so i decided i need to pampered, and taken inspiration from
stephanie
, treat myself to blushes. So rightly and cheaply so i went on about it..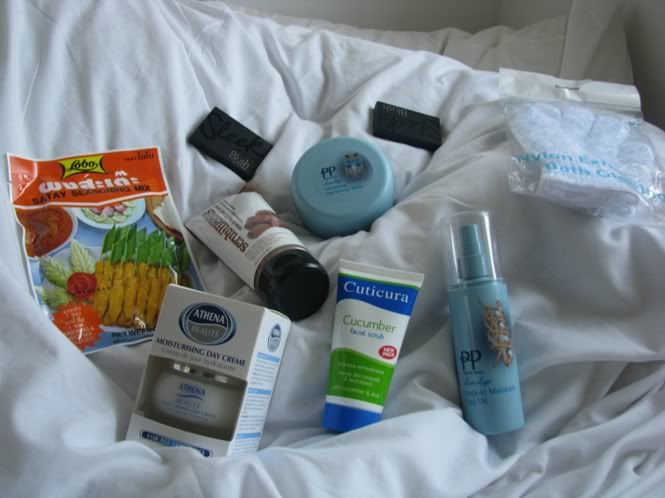 exflotiating gloves - 79p
pretty polly lockin leg moisture oil - 69p
pretty polly nourishing leg shaving butter - 69p
cuticura cucumber facial scrub - 99p
scrubilious vanilla and cocoa body scrub - 99p
sleek blush in pomegranate - £3.99
sleek blush in flushed - £3.99
skin moisturizer - 49p
satay mix(essential) £1.50.. im planning a meal!
As soon as got home, i hotfotted it to the shower, feeling slightly better, going out to see a friend later on ...
in our news im seriously comtemplating a self help/confidence book(reading one/not writing!), and im beginning to hate the fact my boyfriend reads this!