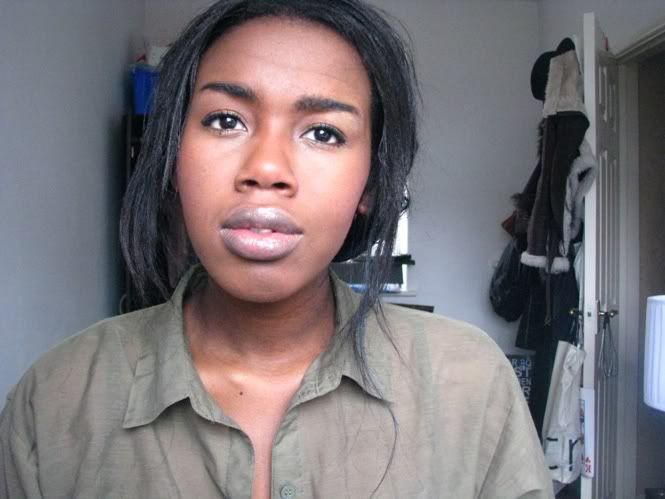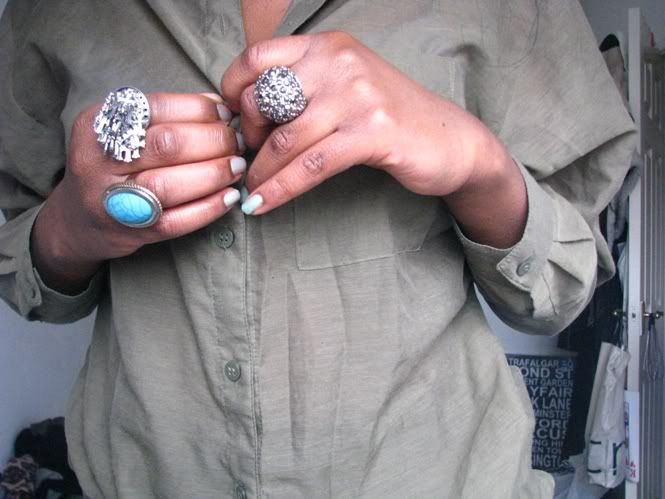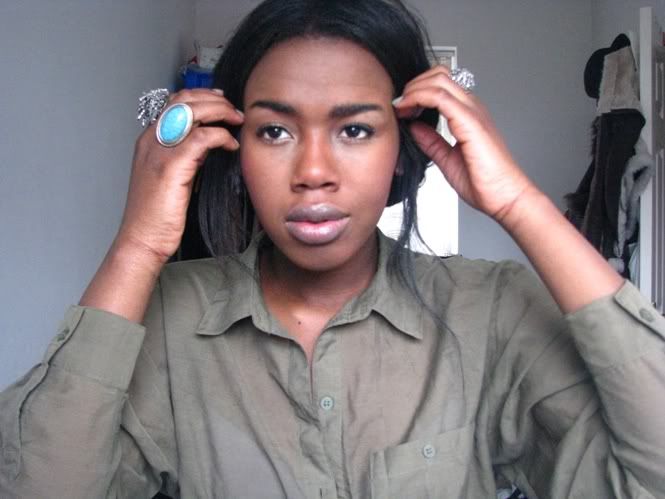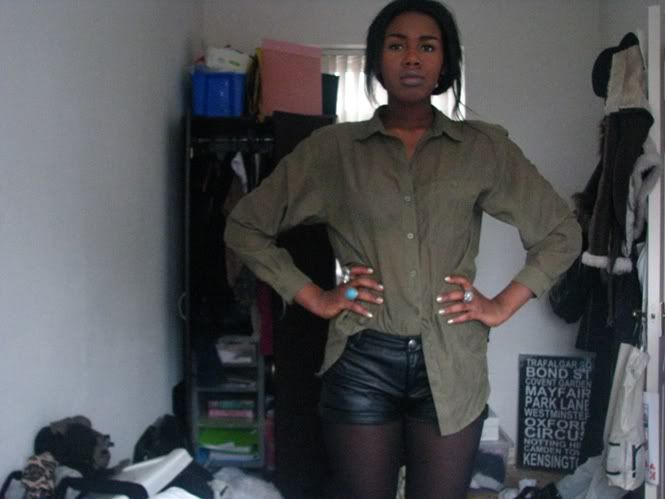 shirt - h&m/ shorts - red herring/ rings - primark, h&m, new look
Tried a new style in my hair today; swedish inspiration, just a plait either side, then pinned to the other and some fringe left out. So simple; but I like it. I had planned to wear vintage earrings with my hair like this but they are breaking :( so i am on the scout for new ones. I really want some dream catcher earring with massive feathers; I can dream.
Sick of this shirt but i really don't have loads of tops! but i do have about a billion shorts and trousuers. These are new I got them on saturday along with a pair of paperbaggers; they were only £7.50 down from £25; I still havent filled my shorts void. I really want some with a scalloped trim.
I am actually wearing orange eyeshadow from the palette my boyfriend bought me at christmas. Now off to reconile my life