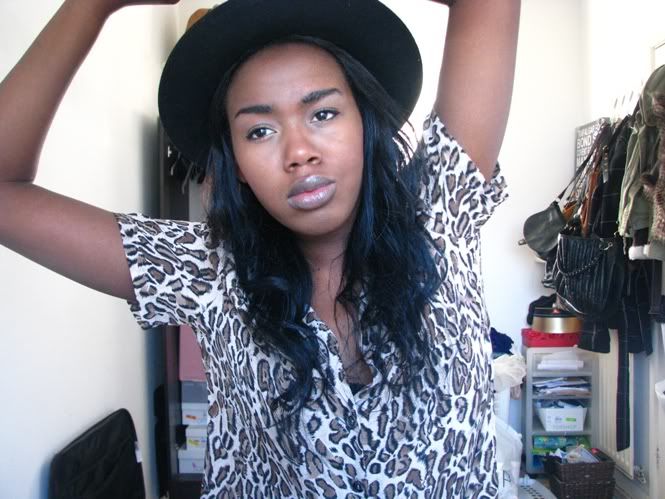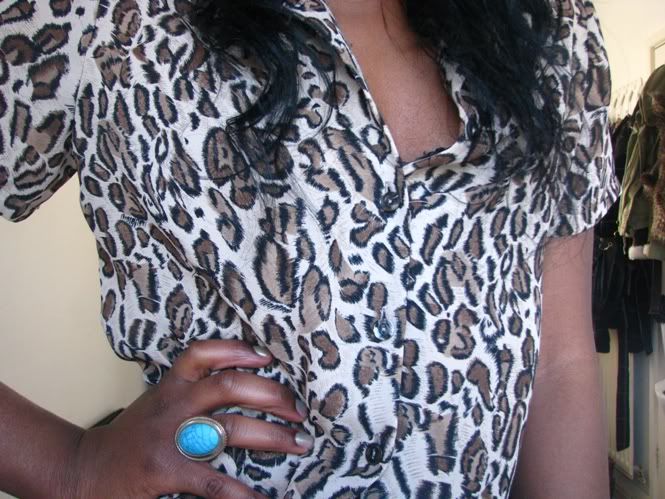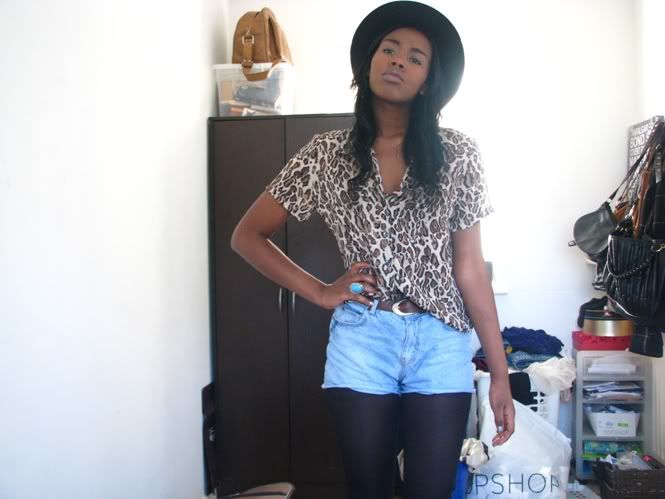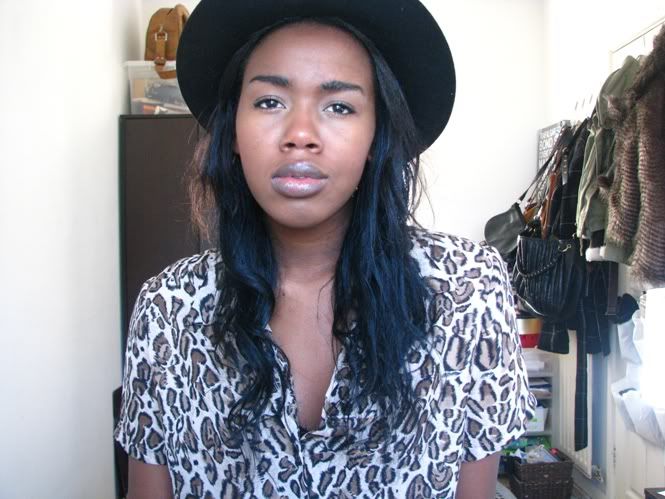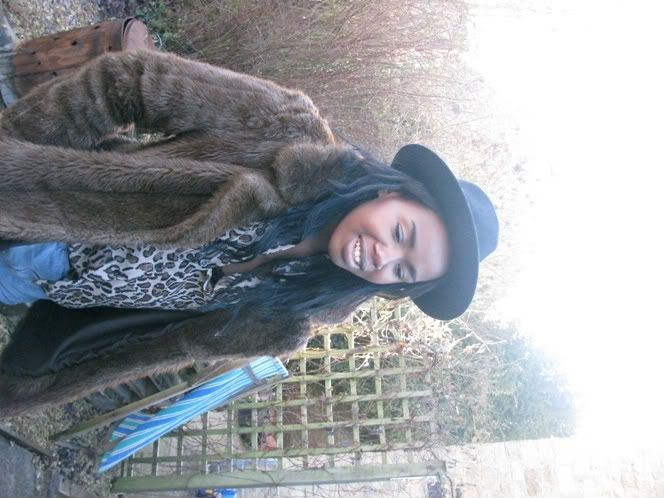 coat - thrift/ hat - river island/ shirt - thrift/ ring - h&m/ belt - vintage/ shorts - miss selfridge
Somewhat picture heavy today but at least the quality is much better than yestreday offering.
This is a new shirt it's 90's newlook and I kinda love it. If you follow this blog you will know that i am a massive fun of leopard print. As testament to this, my boyfriend says that whenever we are in a shop of walking and I spy anything leopard print, I find that it is only duty to go and inspect. What can I say ? I'm trashy. But I can help it. I picked it up in my favourite charity shop when I went to town on Monday, it was only £1.25 as they were having a 1/2 price sale. Now what charity shop do you know that has a sale? I pick up 3 other garments which will be sure to make their way on this blog soon.
Plus basically I'm wearing summer clothes but with tights; I'm pretty sure I've done this all winter; but I'm struggling to envision my perfect summer shoes, atm I'm imagining rope heeled espardrille from primark (£3) I wanted some last summer but they were all out of my size..
Last pic to prove I do step outside and smile its not just hearsay, bf's garden.