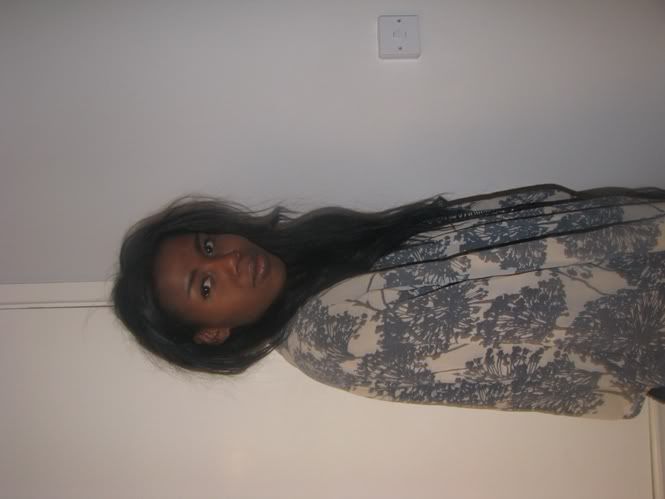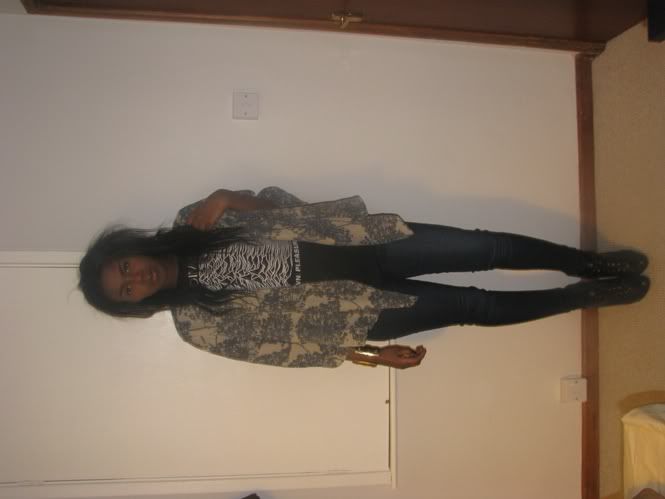 kimono jacket - matalan/ joy division tee - ebay/ jeans topshop/ lace up wedges - h&m/ gold cuff - miss selfridge
Not a particular well coordinated outfit but I wore it for one my friends birthday drinks, the kimono is new and bought in the sales. I kinda love it; it wasn't something I wanted prior but I just spotted and at £8 was a major bargain.
RESOLUTIONS
For the majority of just I think resolution will be hot on our minds and I've been thinking about my for a couple of days;
- READ. READ WELL AND FAR. this year I want to read at least 30 books, which on average should take me 1 1/2 weeks each. and that something I shall hopefully be documenting on my blog. Books can be so entertain, frightening, thought provoking and I haven't had that in while. But I do look forward to eat.
- TAKE BETTER CARE. of my self over. IT may be digusting but this starts with showering more. I think I have a slight phobia of getting we. I think generally since I've had more time on my hands this has happened; but there is even more pampering to come.
- TRY HARDER. at blogging of course. I had a little downtime during christmas because I work(curse) in retail. and Presently I still do but that doesn't mean this blog shall suffer. At least I can promise you one thing i will never borrow content. this isn't tumblr. this is blogger. I will comment more. DEAR 34 FOLLOWERS I APPRECIATE YOU ALL!
- LEARN. to drive; I'll be honest I only remembered this one yesterday whilst my friend was driving me about. This should really do; it presents at challenge to me and gives me something to work towards; I don't want this year to just slip away from me. Just because I'm not going travelling.
- VISIT my friends! the real ones. I already have a trip planned to Manchester for feb. I still need to go to cornwall; brighton and brum. which i will!
- LOSE. weight and hate. I'm not particularly on the larger side I just want to be a tidier; you cant fault me for that. I should use that gym membership ma mere is paying for. starting next week... weight is such a sensitive issue no ? I don't want to be angry or hate; it waste so much energy which probably isn't even felt by the other side.
So here I am wish me luck.