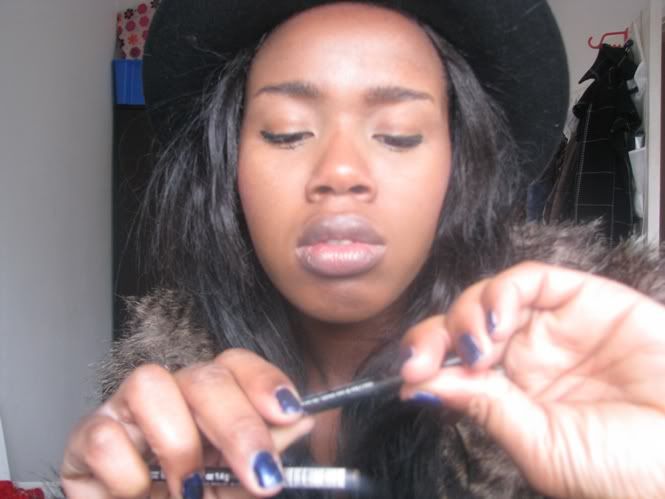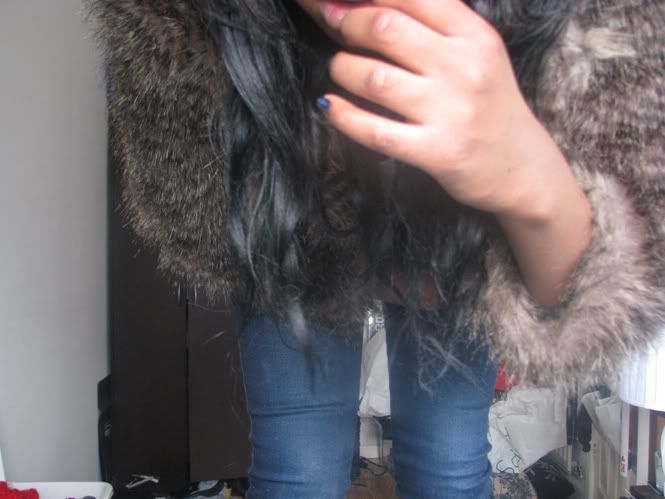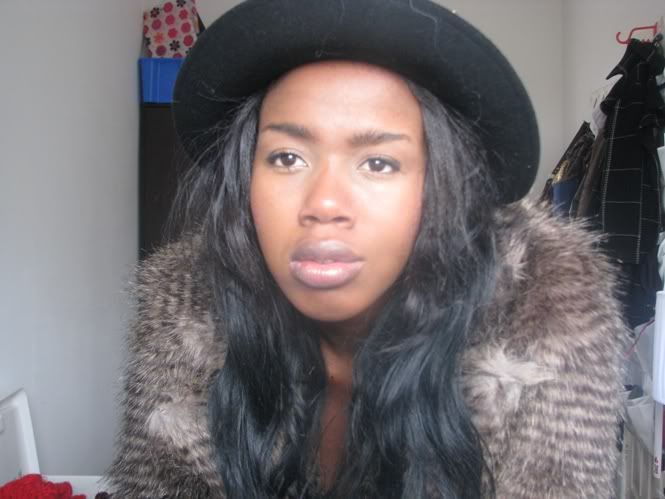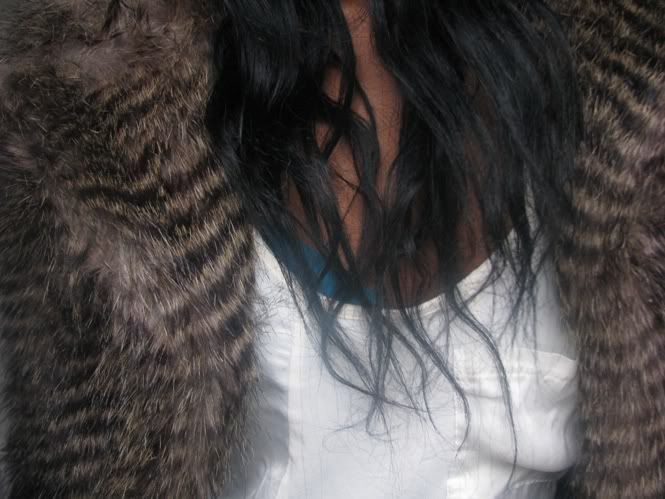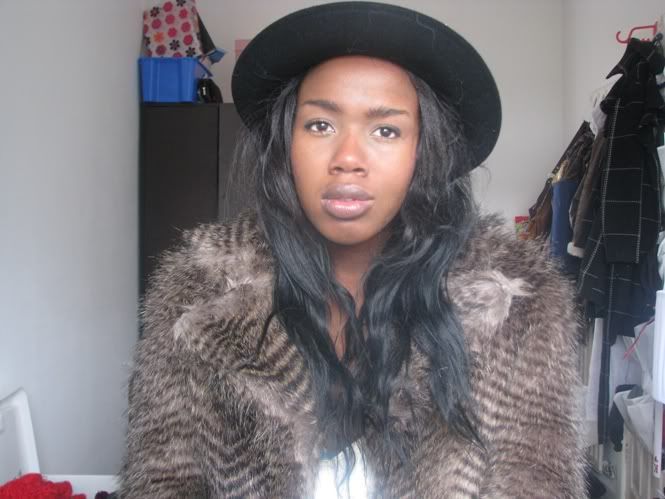 fur coat - matalan/ silk vest - next/ jeans - topshop/ hat - river island
Bar the hat everything is new and cheap. The jeans only cost £15, silk £8 and coat £20. Somtimes being cheap is good, exhilirating even.
I barely ever wear jewellery mainly because i find it such a labourious task putting on and then taking it off again. especially metal - its so cold! lazy?
I've noticed alot of people on the blogosphere dont wear jeans, i say they dont like the way they look in them. yes, they may arse look big... but I'm firming a jean, trousuers and shorts girl. Why I dont know. I just find that there is something so much cleaner about them. Skirts and dress make me feel like a little girl. Dont get me wrong there are some beautiful creations around but I dont feel like being 9 again. In fact im unsure as to whether bar for a post where ive been going out I've even worn as a dress..
This is what happens when I dont use make up brushes..