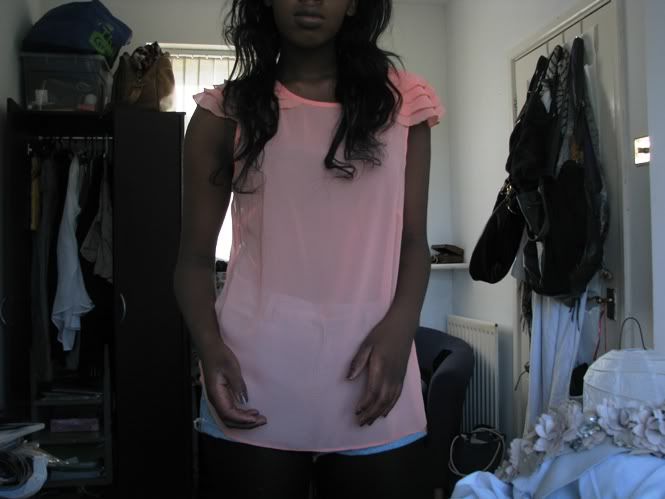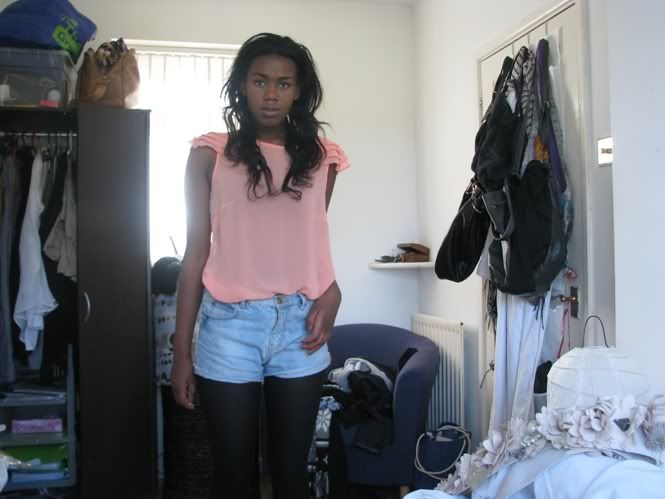 blouse – tescos, denim shorts – miss selfrigde.
My mum bought me this blouse this morning and i am absolutely in love with it. Ive been looking for a pop of colour, something not in season but all h &m could offer me is bright yellow with cream lace in jersey. Ew. But well done mum, kudos to you, and the best part ? its was £2.00 thats right where from? Tesco. It beautifully coloured (even more so in real life), brilliantly sheer, and look at those shoulders! The scalloped layer, you may or not be able to tell im in love. I paired it with black tights and denims short, and a blue stone necklace(not seen) i really wanted to wear my leather jacket and my(faux) fur caplet but i couldn't find it. Something dramatically dark to complement.
In other news i only got to take 4 shots(so apologies) because my boyfriend was waiting outside to take to me town, he got a new phone, and im slightly jealous, that he loves it more than. Gutted
Added some new additions to the room tonight, god i hate drilling! Ill will tidy it up pictures soon i promise(2 day max.) I think once my room is tidy, the pictures will look a lot better because you see better, less clutter.