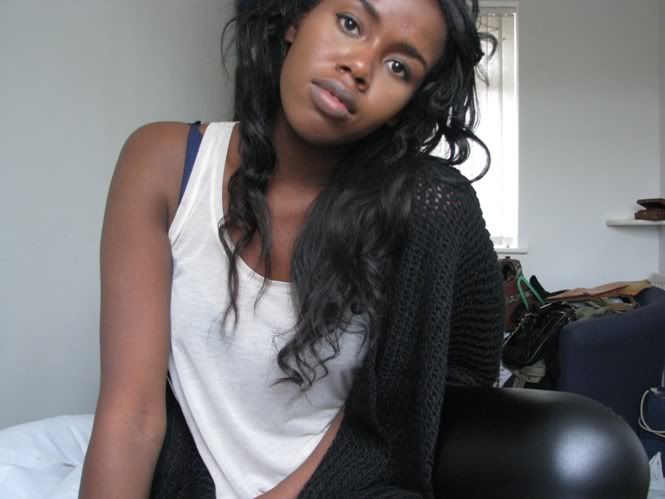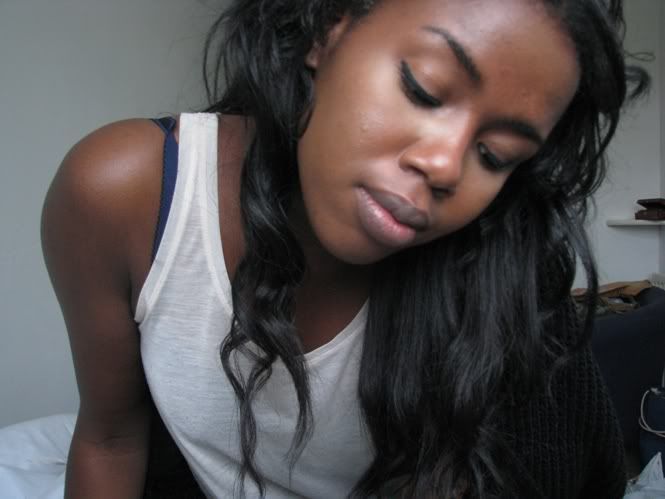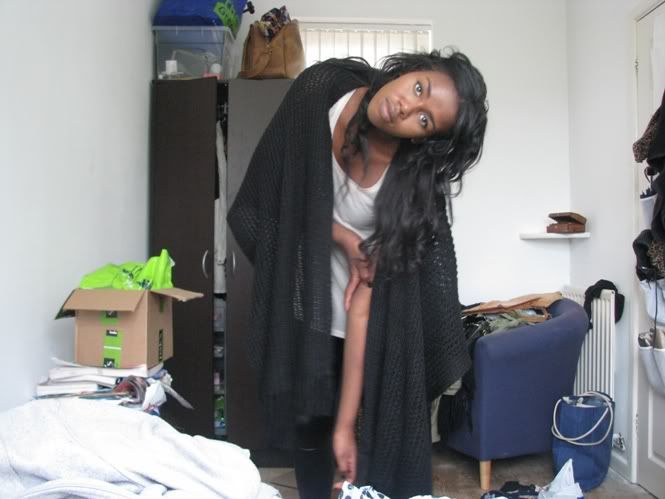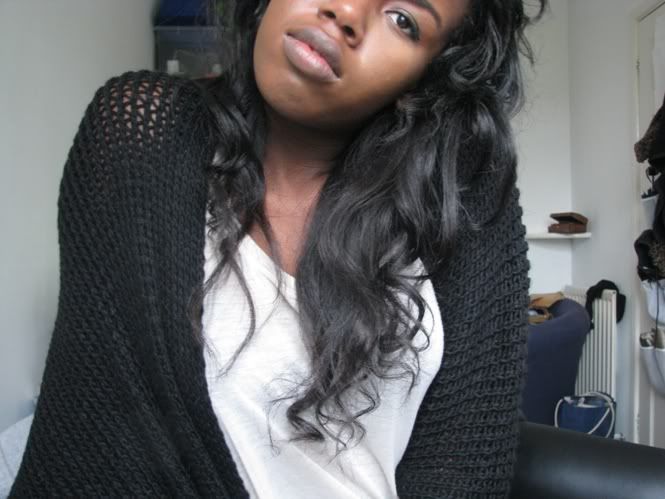 wool cape - matalan/bf(new), vest - h&m, leather leggings - h&m/bf(new)
I went to london for the weekend, by i went to london, i mean i went shopping...
Currently my full time photographer is on strike(half term) therefore i felt like i would embarrassed myself with use of self timer. oh dear, this could become a regulars thing.
Since ever i have been searching for perfect pair of leather leggings, i found some in topshop for £38 they were nice, but they dont suit my unemployed wallet ( in other news i had an interview today) and madly scouring, the next pair didn't take my fancy, so this weekend on a trip to london, i brought some, and by some i mean two, and by two i mean they are different i cannot decided which to keep they are both from h&m both £15 although one look alarming like a wet look leggings and the other form divided quite rigid, with a zip at the ankle... now to find those receipts
p.s im still tidying/redocrating!an curly hair...