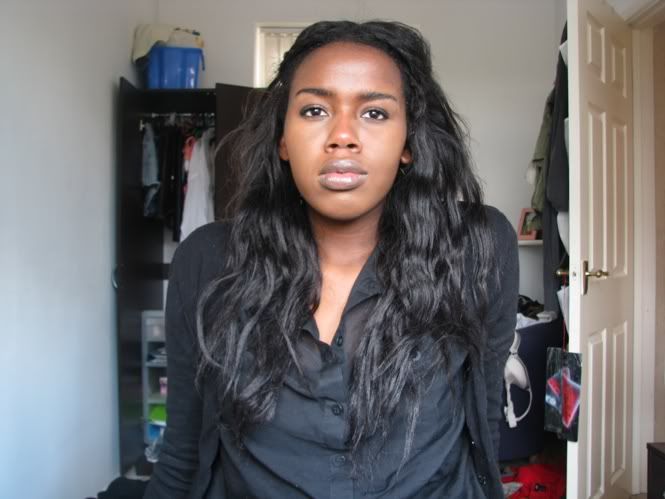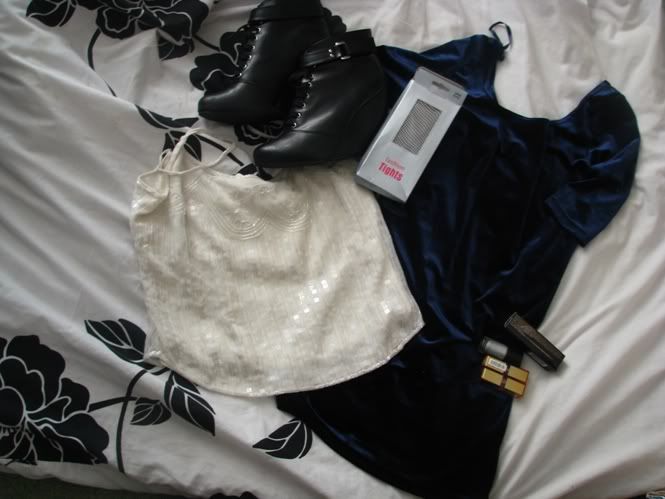 work uniform/ new stuff; velvet dress - new look £5/ beaded vest - thrift £2.50/ lace up wedges - h&m £25/ fishnet tights - bodycare/ holographic nail polish - gosh £5/ elizabeth arden gel liner - tkmaxx £5/ loreal lipstick x3 - tkmaxx £7.99/ carrot cake muffins
Worry not, I'm still alive; I've been working at next, baking, buying and just the other regular crap.
fishnets are not wrong, its just too cold to wear them.. or go outside. I wore these wedges out on Saturday night and my toes were much for 3 days after, but I still love them.