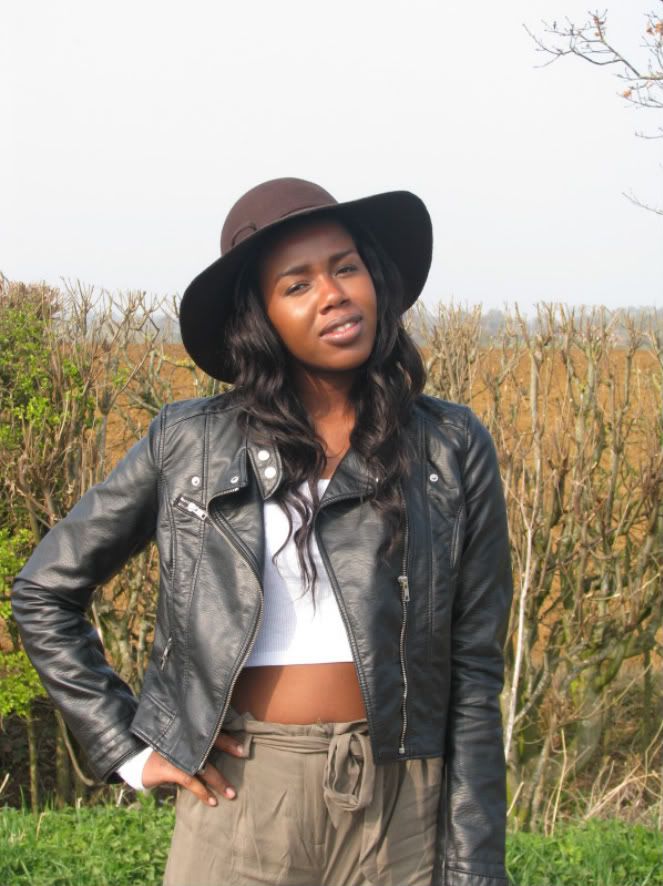 hat - next/ jacket - h&m/ cropped tee - topshop/ shorts - debs/ shoe - primark
New hat from next £10! Although I may be spending I'm still kinda keeping to my pledge. This is a new tee which somehow I managed to wangle(?!) from topshop sale. Which btw was an absolute farce. I got an email to my phone about the sale. So ofc headed straight in and managed to pick up a few nice bits; But I couldn't get online that night because my friend's internet was so crappy. So I raced home in the morning before work to get on. I had 3 things in my basket and as I preceded to checkout. Each item disappeared and in the end I had nothing. BALLBAGS!
Thank you to my lovely boyfriend for this pictures. It was sunny after work today. So we went for a walk down country lanes. I kinda live in the country...not too country; but country enough.
Excited to go to Birmingham this week though.