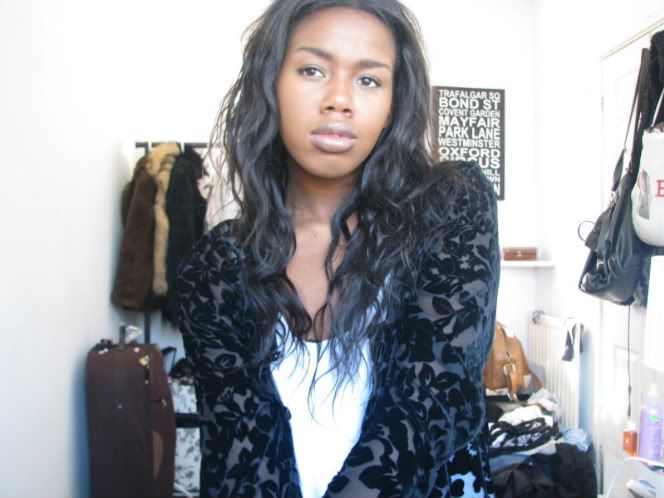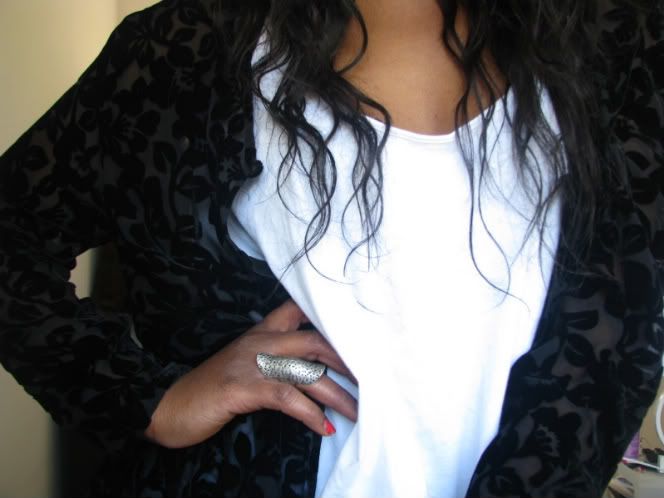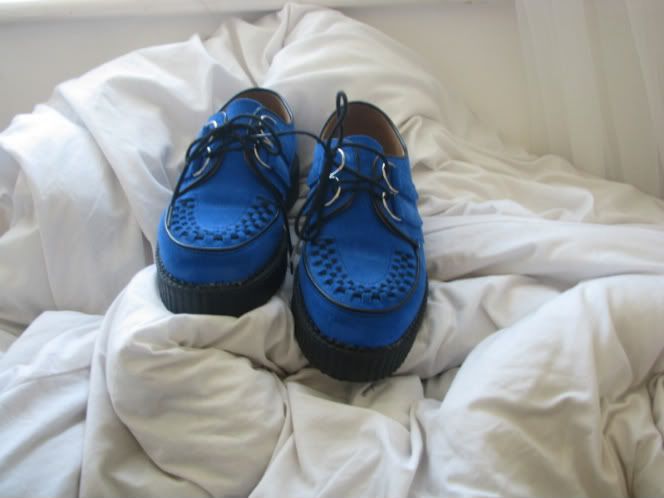 bed jacket - thrift/ top - topshop/ ring - next/ creepalairs - thrift
I dont think it appropriate to apologise for my absence just because it may and most definitely will happen again. whos wants to read apologies anyway? I've been working so mainly my outfits consist of black. Here is today. going to visit an art gallery.
If you follow my twitter. I pledged in the week that I wasn't going to spend more than £10 on one item of clothing ad so far so good. I got this awesome vintage laura ashley velvet flock jacket thing lack week for an almighty £2.50. And yesterday I spotted these bright blue creeper-esque shoes for £5.00 so naturally I had to. Review so far haven't been areeable but I love them! Im not wearing them today but no harm in showing you ?So with my new iniative whether to detail the price of my clothes... suggestions please.
Also I ordered some virgin indian hair from ebay... its on now. installed the whole thing myself took about 7 hours from weave in to weave out. Also little fact I have never had my air done in the by anyone other my mum/self bar one relaxer/chemical burn.
you can follow my twitter
here