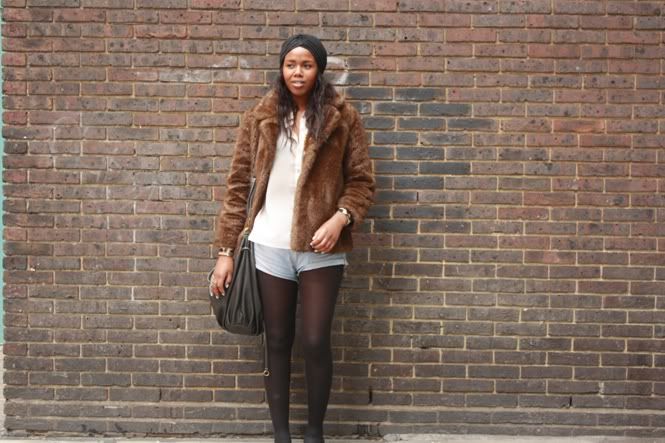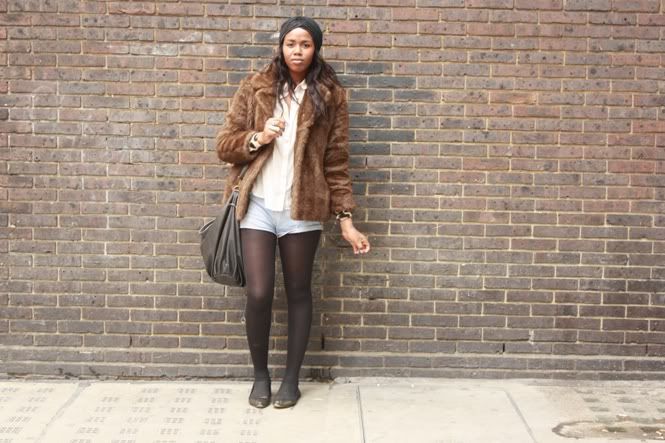 tubran - ebay/ -leopard print cardigan - h&m/ sheer shirt - primark/ coat - thrift/ shorts - miss selfridge/ shoes - topshop
i've had a really nice weekend and just thought to so you a few pictures taken this weekend in ldn, where i attented a bloggers meet which cool and different luckyily i already knew sian, who's in the picture with me, she from the same town and I've never really spoke to her that much, but it was cool to hang out, oh how we shopped, but also spoke frankly about blog = a ling.
I borrowed my friend charlie's camera its an 1000d and look at the picture quality!
I have a stock load of pictures I want to show you, so I'll have to put on my editing superbrain and filter them out through the week.
Also the turban, looks better irl! and was only £3 from an ebay seller. puck you topshop+riverisland, seriously £12.