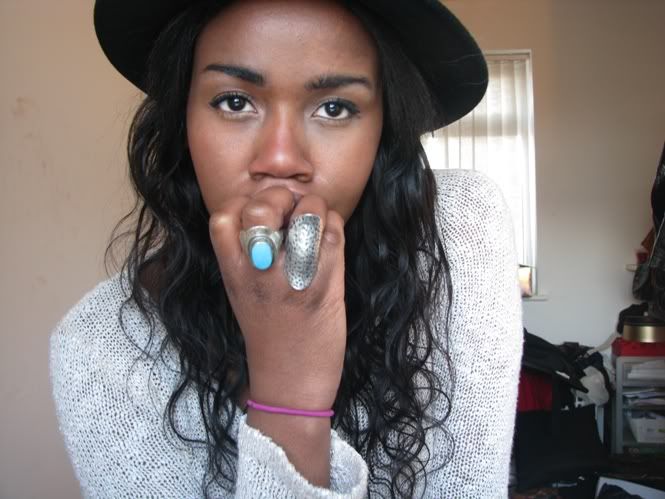 hat - ri/ jumper - friends mum/ rings -next, friends.
Long time. No see.
But today i wanted to show you my best accomplishment of the year, my hair! I ordered some remi hair off ebay last week and it came in the post today so I took down my ham heads, sealed the wefts, relaxed my hair. cornrowed a pattern then sewed it on! altogther took about 5 hours. Now. It my not look the best but be proud of me. I SELF INSTALLED.... now to work on my blending technique. I am aware that not many people will have any idea what I'm talking about...
although earrings in my last post are out of stock :( but I've found the
nicest dress
which needs to be ordered asap
Ill be in london all week at
this
; what are you doing ?