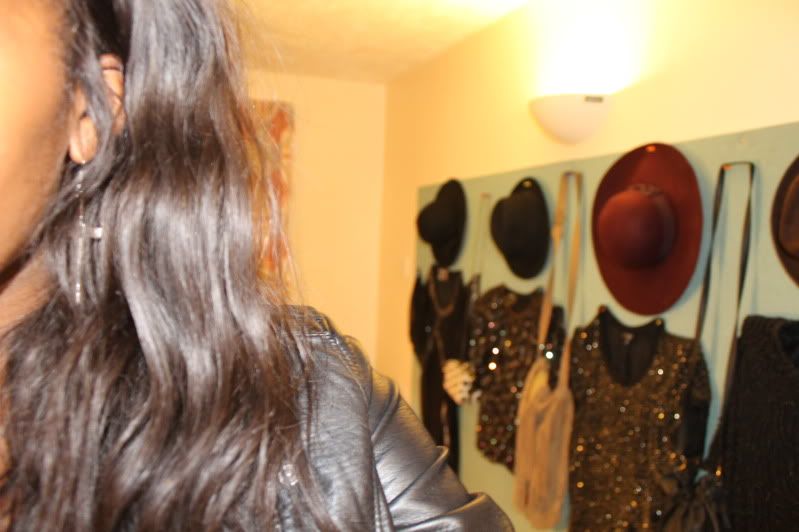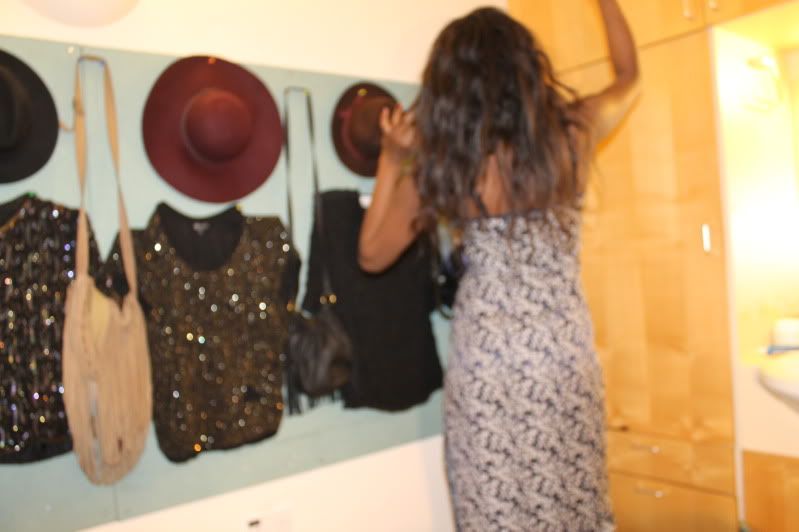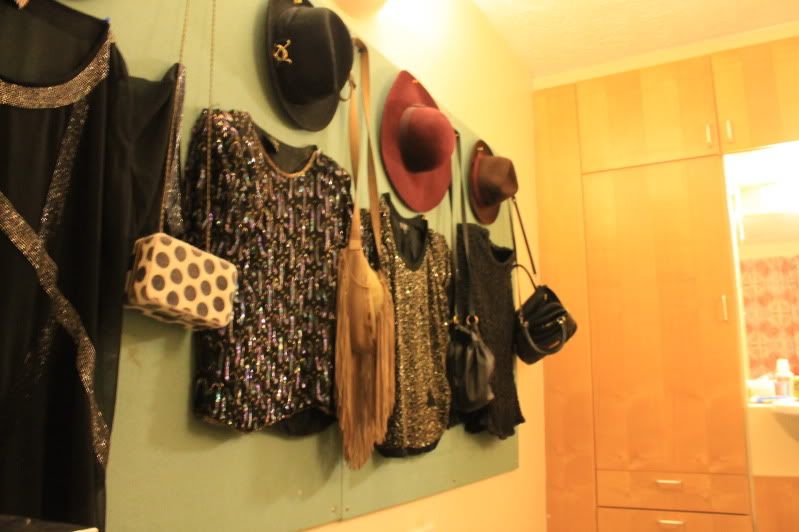 earring - ebay/ dress - thrift/ leather- h &m
My clothes are my art, my freedom of expression, the things I lust over. And thus this is my uni wall. I have too many bags, too many hats, oh and btw I love sequins. I have been wearing my hair super curly, but i straightened it last night and now it is wavy. wavy. wavy.
As much as I love clean minimalism, but atm digging 90's junk long maxi, slits, dms, ear cuffs, feathers, beaded, the type of stuff that is so bad it gets taken away from the charity shop. I too am afraid that halter necks and underwear are back with a vengeance. it is hilar
I decided to come back properly, I also re arranged my uni room, feng shui and all. enjoy.