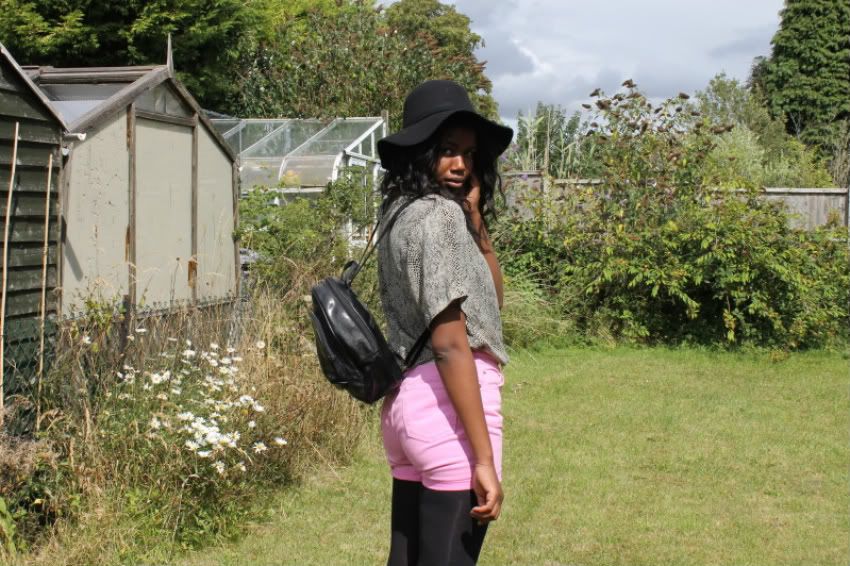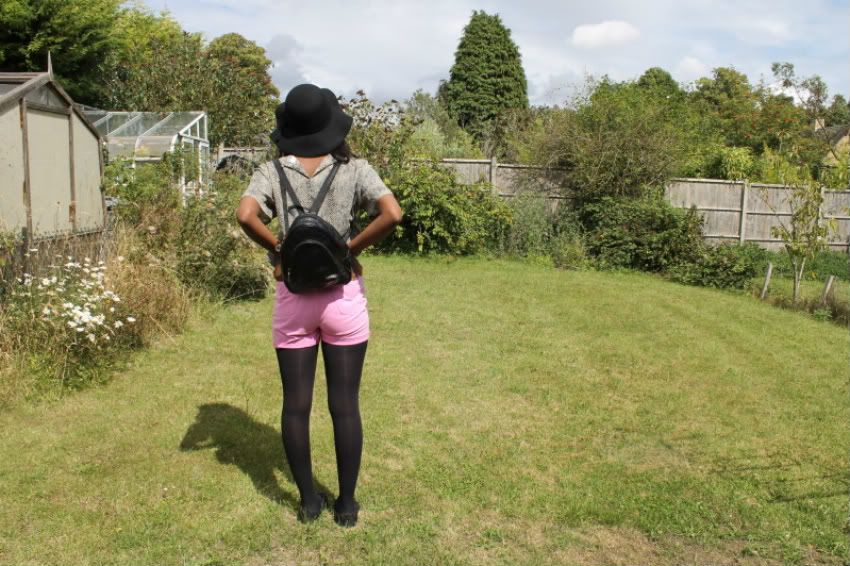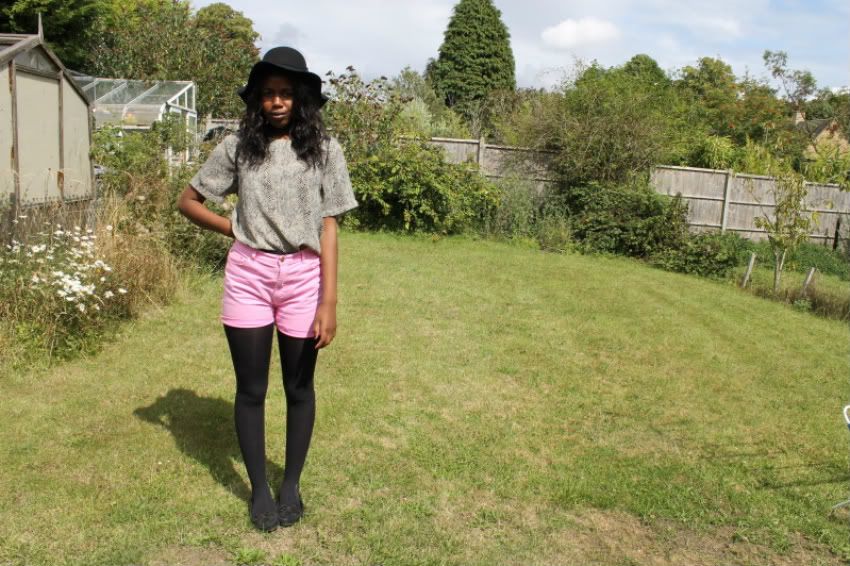 top/short/bag - thrift/ hat - h&m
These shorts are a new find( v isabel marantish?) and should be really part of the brights powers post, they were from my fav charity and cost £1.35; well actually they were trousers which I diy'ed and the new backpack which I have wanted for ages, I bought this morning a carbooty, (yes i like to call it that) for an english pound, I am a right bargain hunter.
The hat is an early(by a month and a week!) b'day present from friend nathan.