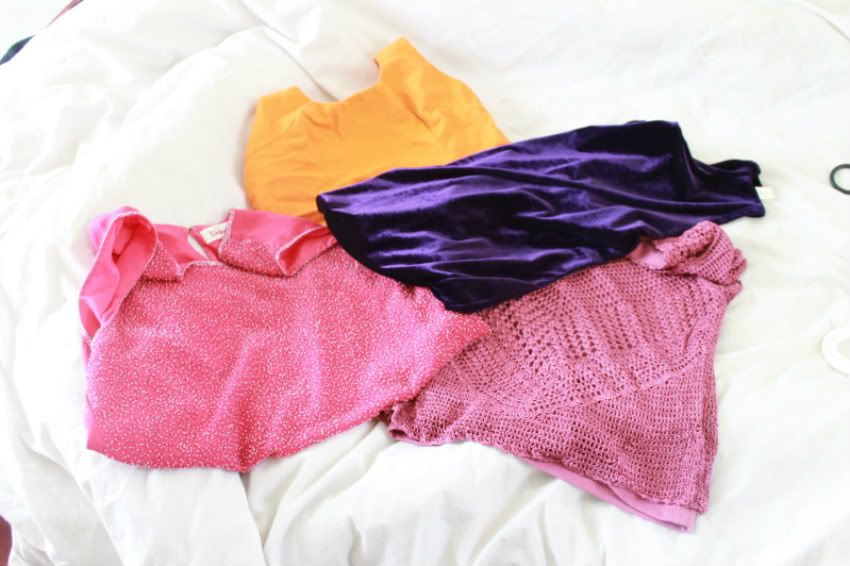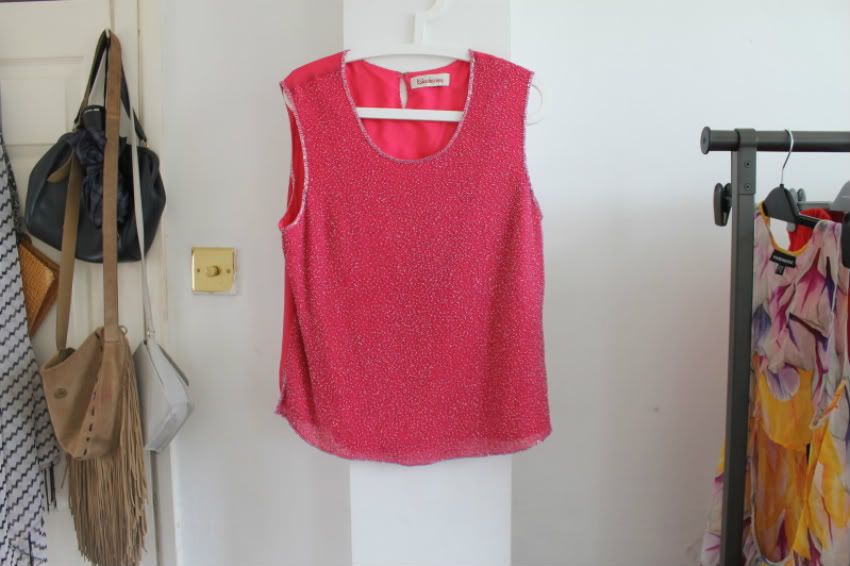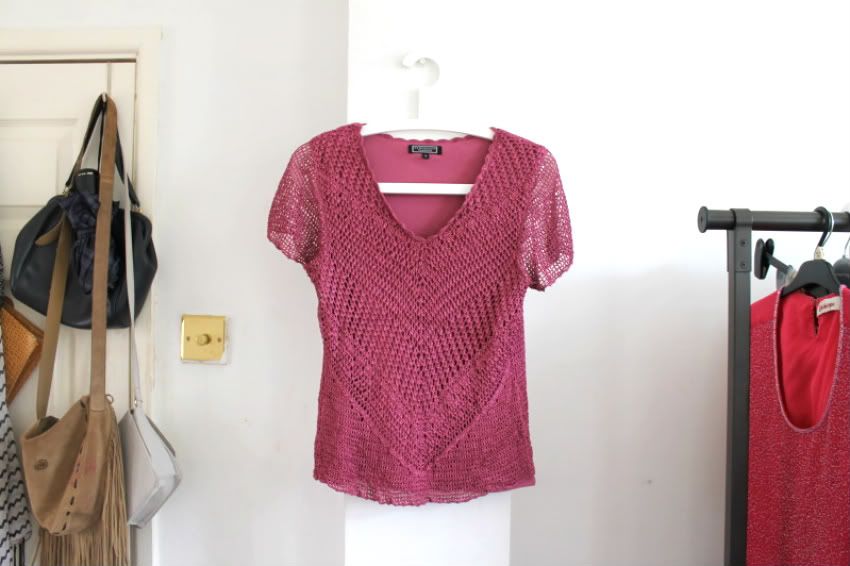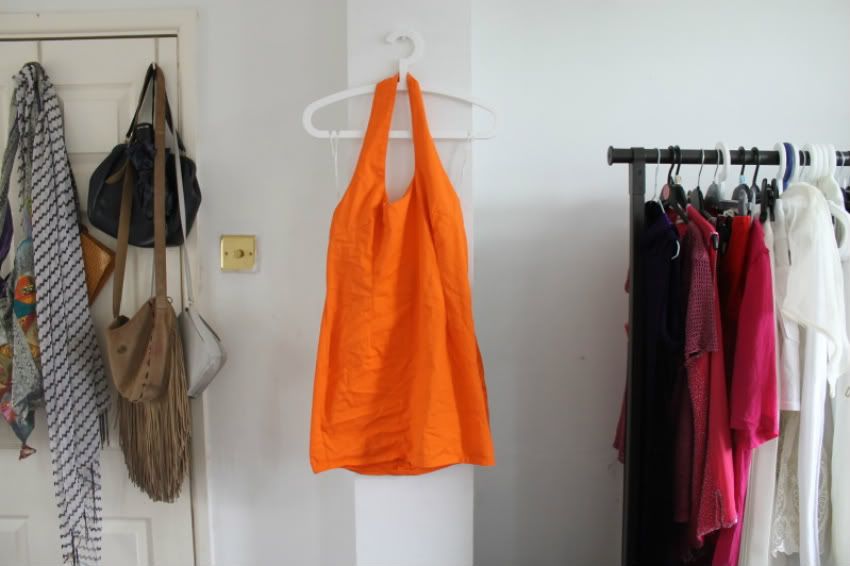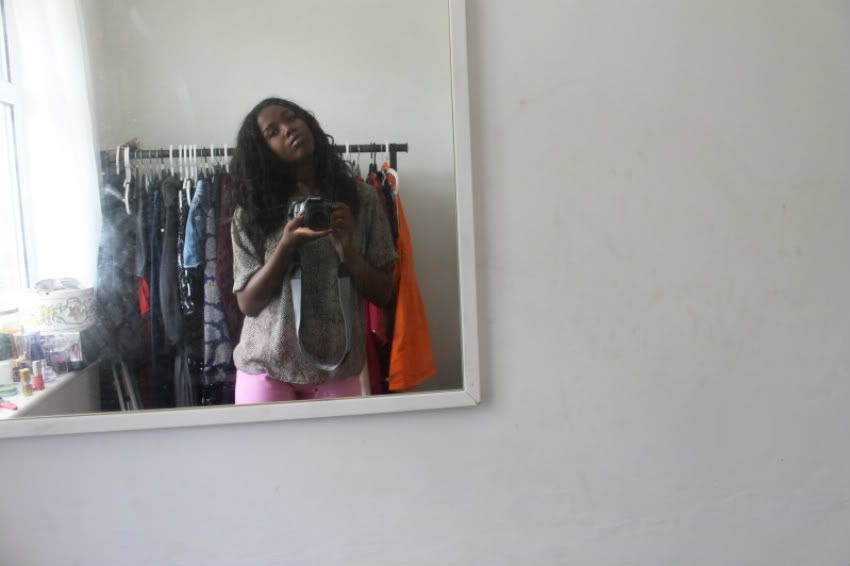 all thrift - pink beads£2.75/pink crochet£1.40/orange dress£1.75/ velvet maxi£5 -
Unfortunately the purple maxi did photography to well but im excited to wear it! its got a polo neck collar and a slit to the thigh; call me crazy but i love it, its super clingy too. ahah how much to i sound like one of those girls who in the love with clothes? i am.
All this bright is unfamiliar to me, i am or rather was way adverse to colour blocking. im thinking of entering the look blogging comp and how lovely is the colour tangerine ?
p.s i may have colour co ordinated my clothes rail... just sayin