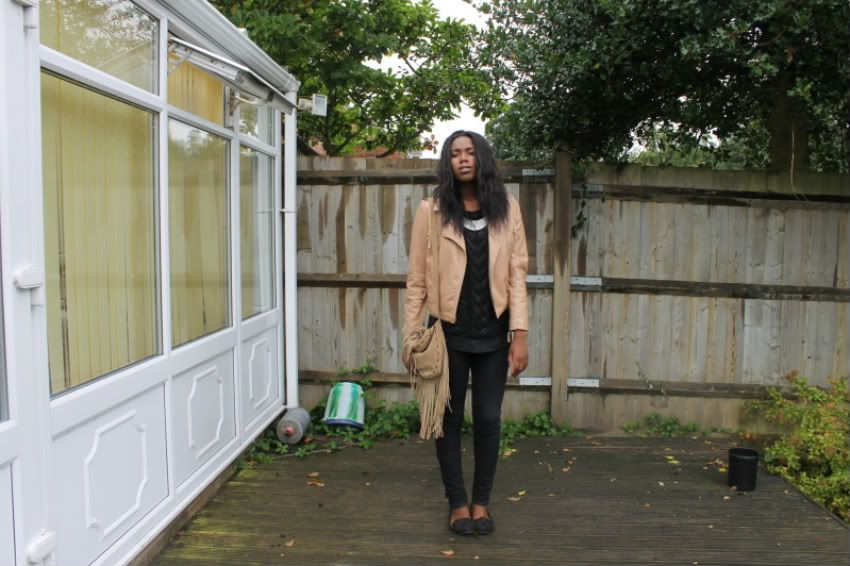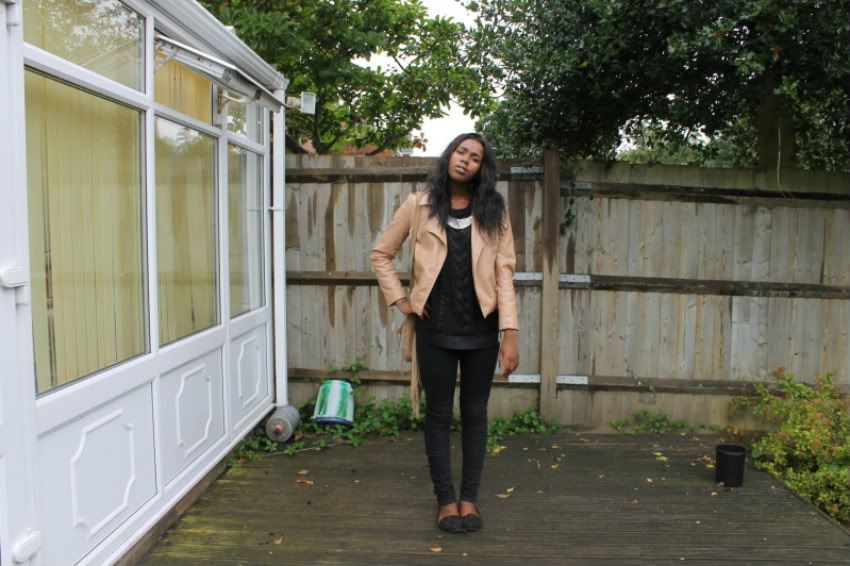 jacket - miss selfrigde/jumper - topshop/ jeans - primark/ necklace - warehosue/ pumps - new look
So I guess im channeling some A/W. even though it is august, and its uspposed to be sunny! i bought the cutest pair cutest pair of beigey/pink leather short the other day they go sell well with blacks and whites all v neutral, I'm super excited for autumn winter as I'm sure I've told anyone that will listen.
Cannot wait to wear furcoats, and stoles, and hats, and leather, and thick jumpers!