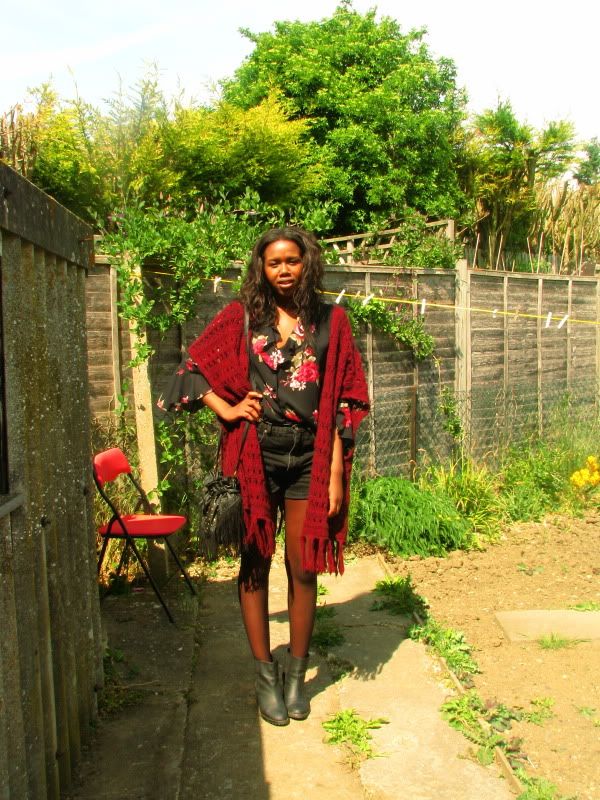 top - thrift/ shorts - thrift/ bag - primark/ poncho - primark
I think i prefer my picture when they are 'on loacation' or even simply.. out of the house. This were taken at my boyfriend house and last night we went to this pete doherty play in oxford. Ill be honest when i first heard he booked tickets i was like wha? is he even going to turn but he did nd he was actually pretty good!
Also went to a couple of cocktails. including this really cool one where i was in a part mood named lola lo - hawaiain themed
This is a new blouse which I bought with my levis and pleated skirt in the previous post. thrifty aye? each item was £2.75. Normally I don't like floral or at least i try to veer away from them as much as possible but with the flamenco sleeve and the ruffle collar i couldnt resist. These poncho is also new, standard primark. and the bag too.