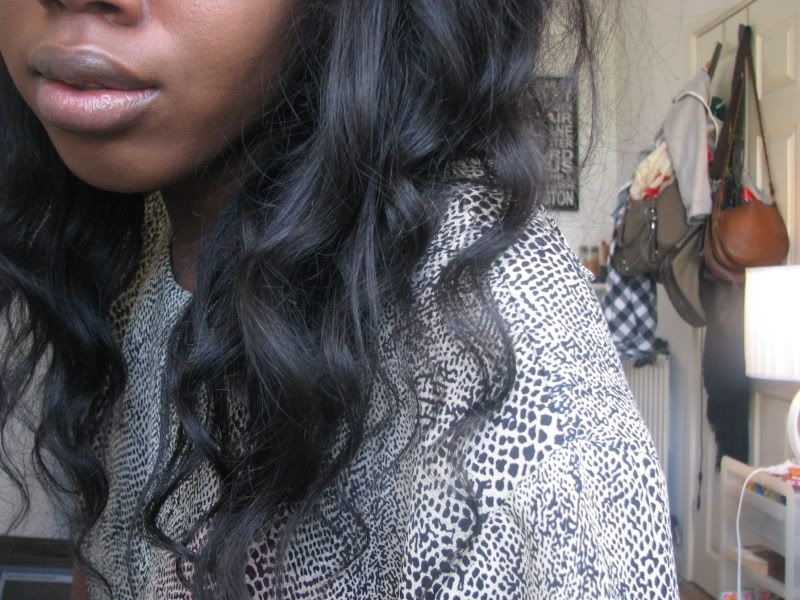 top - thirft/ ring - next
wearing a new snake print blouse i bought my local and charity shop £2.75 as per usual. and a new nail polish by h&m named sunset orange.
Ive been feeling really ill recently, i dont why - a sort of general malaise, which was upgraded to the most painful earache last night and this morning.
on and this are results of my new curling wand.